---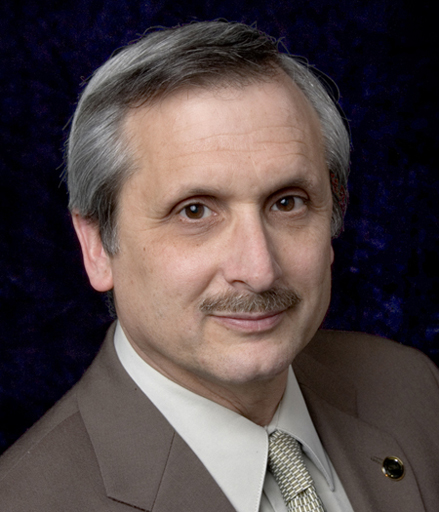 Dear Student,
All of us at the College of Southern Maryland are committed to your success.  Our faculty and staff understand what it takes to help students achieve their goals. This is our number one priority. We continue to maintain small class sizes and provide personalized attention to all of our students.
Our academic programs continue to evolve to ensure that we are offering degrees and certificates that students desire. Our new programs in Nuclear Engineering, Cybersecurity, Health Information Management, and the trades are but a few examples.
During these tough economic times, we continue to strive to keep tuition affordable. Our tuition and fees are about half that of baccalaureate granting colleges and universities. When students experience financial difficulty, we turn to our Foundation to provide scholarship funds to keep students in college. The community believes in CSM and its students, and has been generous in its support.
Technology is becoming increasingly important in the teaching/learning process and we have been modernizing our labs and classrooms. Although we are considered to be a "mid-sized" community college, our online enrollments rival those of the largest colleges in the state.
As a result of this commitment to student success and our affordable tuition and fees, our enrollment continues to grow and is at an all-time high. To accommodate this student growth, we have expanded our facilities on each of our campuses. Every campus has seen recent construction and this trend will continue into the future. This includes dramatically enlarged BU and CE Buildings on the La Plata Campus, the second building on the Prince Frederick Campus, and the Wellness and Aquatics Building on the Leonardtown Campus. Having appropriate learning and teaching spaces is vital to student success, as are spaces for studying and interacting with others between classes.
Please keep in mind that while each of us is committed to your success, it is your responsibility to do your part. This includes using our services, and when in need, letting us know how we can assist you.
Sincerely,

Dr. Bradley M. Gottfried
President
College of Southern Maryland
Mission
The College of Southern Maryland (CSM) is an open-admissions, comprehensive regional community college that fosters academic excellence and enhances lives in Southern Maryland. CSM meets the diverse needs of students and the community by providing accessible, accredited, affordable, and quality learning opportunities for intellectual development, career enhancement, and personal growth. The college embraces lifelong learning and service, providing a variety of personal enrichment and cultural programs in a safe and welcoming environment.
Vision
"Transforming lives through lifelong learning and service."
Values/Guiding Principles
Diversity, Excellence, Innovation, Integrity, Knowledge, Respect, and Teamwork
The Quality Improvement Process
The Quality Improvement Process (QIP) is the means by which the college provides focus for the talent and energy of the college community. It supports the college in making reasoned choices about the investment of resources and in understanding how effective processes align with achieving results, including student learning outcomes. Through planning, assessment, and process improvement, the QIP provides the framework within which our college community and stakeholders can shape CSM's future.
Assessment
The Quality Improvement Process (QIP) has helped to widen the scope of assessment activities to include academic units, as well as all administrative units, and to integrate results of assessment into planning and renewal and the budgeting cycle. Assessment at the College of Southern Maryland is a systematic approach to measuring and documenting the college's effectiveness. It demonstrates that what we do makes a difference, and that CSM is accomplishing its mission and achieving its goals. It is an essential component in the college's ongoing efforts to improve in all areas, to meet the needs of an evolving community, and to respond to changing expectations Assessment is a key component of the CSM Quality Improvement Process.
Assessment gives the college an opportunity to demonstrate students' learning as well as to identify areas for growth and improvement. Assessment tools and processes include all areas of the college and document the expected outcomes.
Assessment at CSM is driven by the college's vision, mission, and its goals. Assessment at the college focuses on student learning, program effectiveness, and college impact. Assessment makes the college more aware of what its programs are accomplishing. With administrative support, faculty guidance, and student input, the college assesses and monitors student learning, beginning with the student entering the college and continuing through student goal achievement. Ultimate responsibility for the assessment of student learning rests with the faculty; responsibility for the assessment of program effectiveness rests within the appropriate academic department.
Course Assessment
Assessment activities are ongoing in courses covering nearly every academic program. The goal of course assessment is to gain an understanding of the effectiveness of various instructional methodologies that facilitate student learning, improve course structure to enhance student learning, and provide evidence of student learning. Involvement of a broad spectrum of the college community in assessment initiatives is being realized through the faculty's commitment to assessment at the instructional level, including courses and programs – and ensures that assessment is comprehensive.
Program Assessment
Programs are considered a set of "collegiate experiences" that include certificates, degrees, or sequences of courses leading to a specific student goal. The goal of assessment at the program level measures program effectiveness to improve student learning. The expected outcome of a program is the attainment of a certificate or degree, thus program assessment evaluates the knowledge, skills, and abilities of students who complete programs. Each year, academic departments involve several programs of study to undergo specific, program-related assessment activities. For each program, critical, student learning outcomes are identified, and standards are developed for each outcome. Direct and indirect evidence is collected to measure student performance against each standard.
Unit Assessment
Each unit of the college undertakes annual assessment activities that take into consideration the goals, objectives, measures, and action plans of that unit. Using a common tool, each defined unit completes an assessment and is reviewed by an independent group of colleagues, the college assessment team. The data is reviewed and improvements are recommended for future planning. CSM has developed a culture of collecting data to gauge its performance in relation to established benchmarks. Assessment techniques are applied through the use of course, program, and unit assessment at CSM. For more information on the college's planning, institutional effectiveness, and research program, contact the Planning, Institutional Effectiveness, and Research Department.
Accreditation
The College of Southern Maryland (formerly Charles County Community College) is accredited by the Middle States Commission on Higher Education, 3624 Market Street, Philadelphia, PA 19104, 215-662-5606, and the Maryland Higher Education Commission, 16 Francis Street, Annapolis, MD 21401, 410-974-2971. The Practical Nursing and Associate Degree Nursing programs are approved by the Maryland Board of Nursing and accredited by the National League for Nursing Accrediting Commission, 3343 Peachtree Road, NE, Suite 500, Atlanta, GA 30326, 404-975-5000. The Physical Therapist Assistant program is accredited by the Commission on Accreditation in Physical Therapy Education of the American Physical Therapy Association, 1111 North Fairfax Street, Alexandria, VA 22314, 703-684-2782. Business degree programs in Accounting, Business Administration, and Management Development are accredited by the Accreditation Council for Collegiate Business Schools and Programs, 7007 College Boulevard, Suite 420, Overland Park, KS 66211, 913-339-9356. The Commercial Vehicle Operators certificate is approved by the Professional Truck Driving Institute, 2200 Mill Road, Alexandria, VA 22314, 703-838-8842.
Disclaimer
The catalog is intended to be a fair summary of matters of interest to students. Readers should be aware that (1) the catalog is not intended to be a complete statement of all procedures, policies, rules, and regulations which may be referred to or summarized in this catalog, (2) the college reserves the right to change, without notice, any academic or other requirements, course offerings, course contents, programs, procedures, policies, rules, and regulations that may be contained in this catalog, (3) departmental procedures, policies, rules, and regulations, whether or not contained in this catalog may be applicable to students in those departments, and (4) not all policies and procedures apply uniformly to credit and continuing education courses.
Nondiscrimination Policy
The College of Southern Maryland does not discriminate on the basis of race, color, national origin, gender, disability, age, sexual orientation, religion, or marital status in its programs or activities. The academic support/ADA coordinator for Disability Support Services (LR Building, Room123, at the La Plata Campus, 301-934-7614), has been designated to handle inquiries regarding discrimination on the basis of disabilities. The executive director of the Diversity and Equal Opportunity Department (CC Building, Room 208A, at the La Plata Campus, 301-934-7658) has been designated to handle all other discrimination inquiries.
Federal School Code

002064 

Web Site

E-mail Address

Toll-Free Line

1-800-933-9177
(for use from outside local calling areas)

Maryland Relay

1-800-735-2258 or 711